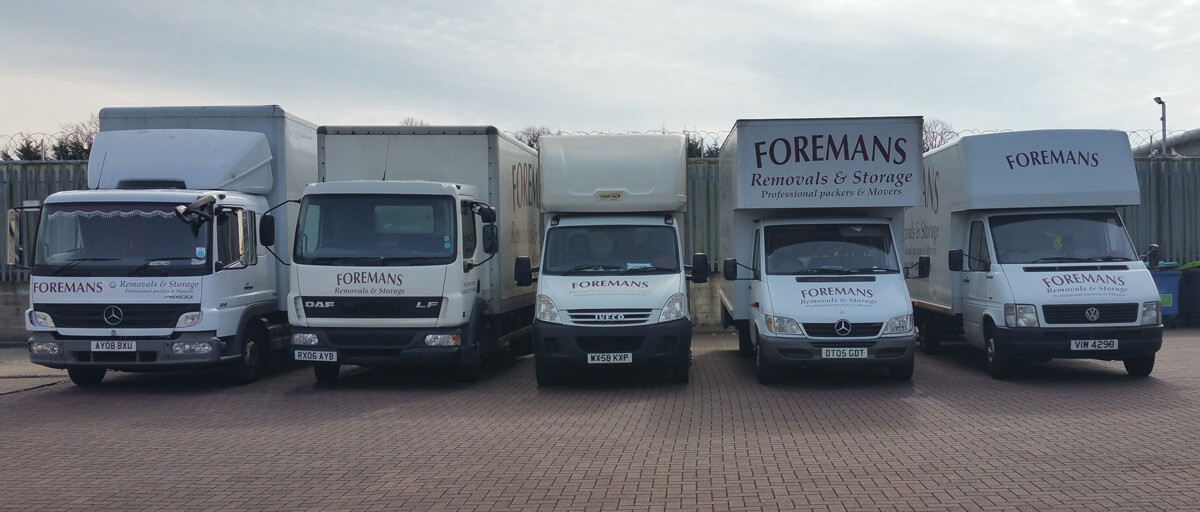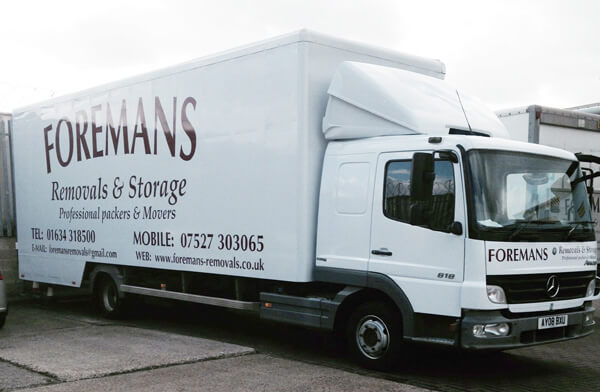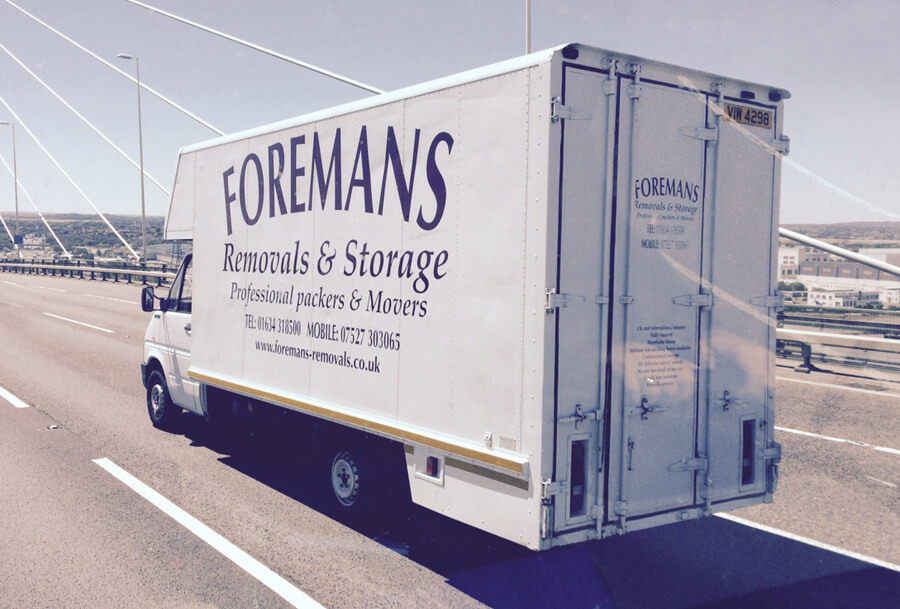 Man with a Van – Removal Vans in Kent from Foremans
Man with a van – We operate various sized removal vans and lorries, from your typical "man with a van" small van, up to large lorries. This helps us choose the right van size for you, making us a flexible choice and saving you money by not having to rent a man with a van that is charging you for the size.
Our latest removal vans and lorries are pictured. Our biggest is so big, we can fit the entire contents of a four bedroom house inside; in just one trip!
"This is a Big thank you to Foreman Removals who made a very emotional and difficult day run as smooth as possible. All of the removal guys 4 of you George, Dave, Aaron and Ricky all worked extremely hard and extremely efficiently they worked like clockwork and as a team. Without Foreman removals we wouldn't of been able to move as swiftly as we did. I am just so sorry I had accumulated so much stuff and caused you to move so many boxes!!!!!! (a move you probably won't forget in a hurry)
I wouldn't hesitate to recommend Foremans to anyone who needed to move. Once again a Big Thank You."
Address:
Invicta Business Centre
Unit 1-3
Gillingham
Kent
ME8 6PG
Phone:
01634 318500
Email:
foremansremovals [at] gmail.com

NB: If a customer cancels their booking; (with less than 7 days notice prior to the removal commencing) there will be a charge of 30% of the total removal fee applicable.
If you need any building or property maintenance for where you're moving from or to, Foremans recommends
Sturch Associates Ltd.
Our Gillingham Storage
Our Sittingbourne Storage